Note:
Please don't mark this email as 'spam'. If you were subscribed to our list in error by a colleague, please unsubscribe below and you won't hear from us again. Thanks for understanding.
Networking
and Events
Members
Corner
Member Referral
Program
Write
To Us
Connect
With Us
| | |
| --- | --- |
| | From The President's Desk |
India is again moving towards a high cost structure . Interest rates up, Petroleum and related products at all time high. Taxes way out of reality, etc etc. Though we are a low income country, we have always been high in costs of living, doing work, travel costs , and so on. Income does not match costs, so little disposable income is left for much beyond meeting basic needs like food and shelter. It is the extra money left at end of month that goes towards spending for goods and services that improve lifestyles. Consequently only the upper middle class can afford things that go towards raising economic activity such as factories, entertainment industry, products sales . Despite being a 1.2 billion population , we have only purchasing power of a 150 million people.

This is what we need to change. Imagine a population of a billion who can buy things of choice. How much products would be sold if we were all at least middle income. The country can grow at a much larger pace than the present 7%.
It's a chicken and egg situation, what comes first . Henry Ford of Ford Motors USA had kicked off this virtuous cycle in the 1950s by overnight quadrupling the salaries of his thousands of workers. All other manufacturers of cars had to follow suit, and soon workers of other industries saw their incomes smartly rising. This set off spending spree which brought the United States to the biggest economy in the world. Wish India follows this example .
| | |
| --- | --- |
| | Events |
IBG Awards of Excellence:
1. Achal Mittal was awarded into IBG's startup category
He is an MBA from NMIMS and a qualified CFA, he is an Ex Corporate Banker and has had prior stints with HSBC, Citibank and ICICI Bank (latest being ICICI Bank). Prior to Rentomojo, Achal was handling corporate relationships like Hindujas, Adanis, Wockhardt group wherein his role was evaluating balance sheet, off balance sheet exposure, transaction structuring in compliance with FEMA and other regulations and treasury management.
| | |
| --- | --- |
| | GLIMPSES OF PAST |
1. IBG Potboiler Launched the "The Brewed Pitch" on 16 May 2018 at Tote on the Turf

were the main sponsor for this event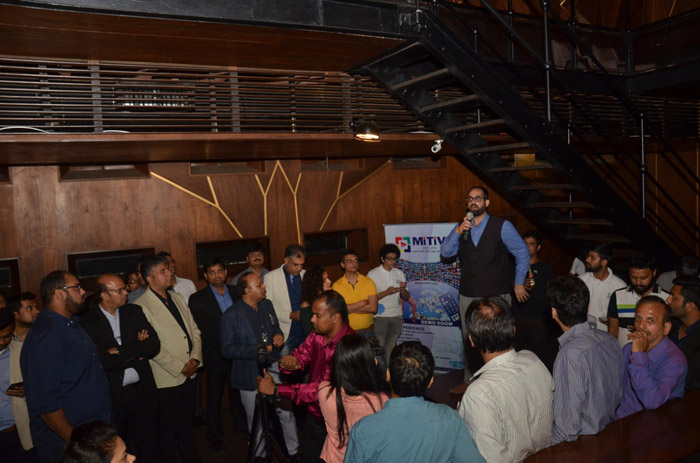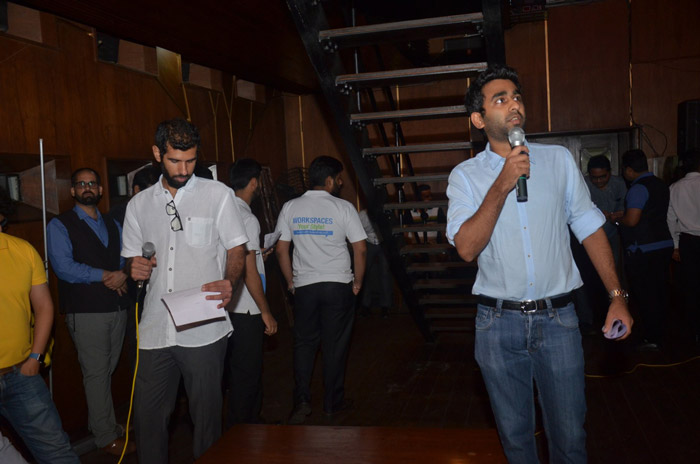 2. IBG"Members Only Meet" on Wednesday 30th May at IBG office

IBG has started doing events only for paid members where the members give referral to each other and a lot of business has already started generating from these kind of activities.We also portray the revenue outcome that the members get from the businesses done.
3. Entertainment Vertical event on 13th June at Studs, Juhu.
Become an IBG member now!
| | |
| --- | --- |
| | Member's Corner |



Mr. Vivek Sharma


Mr. Vivek Sharma

Founder – EVAH Integrated Solutions Pvt. Ltd.

Vivek is an Entrepreneur and Philanthropist running An Integrated Marketing Solutions company, EVAH Integrated Solutions Pvt. Ltd. and an NGO, Mickey – Amogh Foundation; focussed on healthcare awareness & access, child education and women empowerment. Vivek, an alumni of IIM Calcutta has worked in Indian Pharma industry in various capacities in Sales & Marketing for close to 12 years before founding EVAH in February 2015 which later in November 16 was converted into a private limited company. He has been able to attract choicest of people in industry and build a strong leadership team for EVAH And in a short span of time, EVAH has been able to match the expectations of healthcare companies like Johnson & Johnson, Biocon, Dr. Reddy's Lab, Bristol Myers Squibb, Sanofi, Astellas, Fitbit and many more. EVAH has become a company of its kind with Consulting, Creative & Medical Communication, Media Integration, Digital development and Marketing and Event Management all under one roof.



Mr. Ramesh Joshi


Mr. Ramesh Joshi

Founder - CEO at FundCorps

Ramesh is the founder - CEO at FundCorps. Ramesh comes with 12 years of mix experience of being a social entrepreuner and running a business. Ramesh started his career at the age of 15 with his first venture Aashansh, later founded MyBidu, ToilJobs and FundCorps. As a business consultant/advisor, He gets to do some really cool and mind-boggling stuff with new entrepreneurs and established businesses while he helps them grow their business. He loves networking, loves hearing inspiring stories, loves food, hard rock music, adventure, watching thrillers, comedy, horror, inspiration and romance. For him and for the cool things he does, it is all about impact. Impact in the lives of entrepreneurs, impact in the lives customers/clients/beneficiaries of the venture.
| | |
| --- | --- |
| | Updates |

Additional New Benefits on being IBG member:
Members get to present their array of work and business at our Networking event.
Members get to unveil their expertise and company credentials once in our IBG Newsletter which is released in the first week of every month and read over by 1 Lac Business People.
Get added on IBG Whatsapp Group and interact with other IBG paid members.
Get to be a part of only paid members event where you will get badges according to your industry sector which makes easier to identify specific needs.
IBG is connected and in collaboration with several consulates. Thus the trade inquiries which are floated from their country is been passed on to our paid members. Also IBG paid members get to be part of such meetings held in turns.

For regular updates please connect with us on Facebook, click on. Also kindly revert back to us with your mobile numbers so that we can message you with our event details prior. Like our IBG start ups group on Facebook to receive regular updates.
| | |
| --- | --- |
| | Sponsorship / Advertising |

In case you would like to advertise in this news letter at nominal rates please write to us at

priya@ibg.org.in

IBG IBG Newsletter goes to around 100000 people To view sponsorship & advertising details and rates

click here

Kindly let us know if you too would like to sponsor a lucky draw prize of your Brand / Company / Any services such as Airline Tickets, 2 Night Hotel Stay or any Product/Service related to your Company at this event as soon as possible so that we can advertise & promote your Company Logo linked to your website, in our mailers. Our mailers go out to 1 Lakh people.

| | |
| --- | --- |
| | We Welcome Your Views |

We welcome views of Members to make this news bulletin more useful to IBG Members in particular and businesses at large. Your interest in India Business Group (IBG) is highly appreciated.
| | |
| --- | --- |
| | Subscribe |

| | |
| --- | --- |
| | Updates |

For regular updates please connect with us on Facebook

click here

Also kindly revert back to us with your mobile numbers so that we can message you with our event details prior.

| | |
| --- | --- |
| | Contact Us |

India Business Group

51-57, Maker Chambers 3,

Nariman Point,

Mumbai - 400021, India

Phone:

+91 22 67471646

Fax:

+91 22 67473821

Email: ibg@ibg.org.in
IBG Team