Networking
and Events
Members
Corner
Member Referral
Program
Write
To Us
Connect
With Us
| | |
| --- | --- |
| | From The President's Desk |
Change of direction for IBG going forward.

We have been doing path breaking events since last 2 years, 2 events every month. Members and others are quite aware of all his. Generally we have over 100 every event.

We are now looking to add some more elements to the IBG roller coaster

Meetings with Consul Generals of important countries, which matter to IBG members. We recently had a great event in which our members were address by H.E. Mr Demeke Atnafu Ambulo Consul General of Ethiopia. This country is the gateway to Africa, which is fasted economically growing continent
Meetings and interaction with the government. We are in touch with several departments including Ministers in Maharashtra Government.
We met Shri. Sudhir Mungantiwar - Hon. Minister of Finance, Planning and Forest, Mr. Nitin Kareer, Principal Secretary, Urban Development, Mr. Nand Kumar, Principal Secretary & Chief Protocol Officer - Govt. of Maharashtra, Police Commissioner of Mumbai Mr. Sanjay Barve, etc, in the last six months, and have now begun the process of inviting some of them or others to interact with IBG

The next delegation of IBG is under active consideration, we invite suggestions from you as to which country we should target. Last we had taken a highly delegation to Dubai
Look out to more action next 12 months. Do keep in mind that priority is always given to paid members.
| | |
| --- | --- |
| | GLIMPSES OF PAST |
1. IBG Ethiopian Interaction Workshop at Sodabottle OpenerWala held on 12th June
Opening Remarks By our President Mr. Vikash Mittersain Hon. Consul of Republic of Mali. Presentation by the Consul General H.E. Mr. Demeka Atnafu Ambulo on Trade & Investment Opportunities in Ethiopia #IBG #IndiaBusinessGroup #Networking


2. IBG Members Business Builder Meet on 29Th May at IBG Office
A Power packed meeting with total 60 members creating referral business and sharing individual Business needs & asks.
| | |
| --- | --- |
| | MEDIA COVERAGE |
1. IBG in Films Today Magazine!!
| | |
| --- | --- |
| | IBG President Mr. Vikash Mittersain's Weekly Radio Talk by ALL India Radio |

41. Mr. Ajaykant Ruia:
Below is the link of Mr. Vikash Mittersain's Weekly Radio Talk. In conversation with Mr. Ajaykant Ruia, Director of AllState Group on FM Gold Mumbai 100.1Mhtz broadcast on 17th May 2019 in the program "Chhoo lo Asmaan".
Click here

42. Dr. Kruti Parekh:
Below is the link of Mr. Vikash Mittersain's Weekly Radio Talk. In conversation with Dr. Kruti Parekh, Asia's Only Female Mentalist & GLOBAL EVENT AWARD WINNER 2016 on FM Gold Mumbai 100.1Mhtz broadcast on 24th May 2019 in the program "Chhoo lo Asmaan".
Click here

43. Mr. Akshay Kumar:
Below is the link of Mr. Vikash Mittersain's Weekly Radio Talk. In conversation with Mr. Akshay Kumar - Director & Acting Principal, Vishva Vedanta School & Educationist & Counsellor on FM Gold Mumbai 100.1Mhtz broadcast on 31st May 2019 in the program "Chhoo lo Asmaan".
Click here
| | |
| --- | --- |
| | Advertisement |
GetUnion- One Stop for Invoice Discounting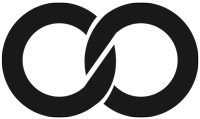 GetUnion is an invoice discounting marketplace, to connect SMEs/MSMEs with Banks and NBFCs. It is fast, secure, and digital platform to get faster access to working capital. Financing can be secured within *48 Hours.
GetUnion helps SMEs/MSMEs to better control their cash flow with flexible financing terms, swift funding and improved business growth. Get in touch with our specialist, Prakash Verma, at 700752535, or
prakash.verma@getunion.io
to know more about your financing needs.
Visit our website
https://getunion.io
for more details.
Become an IBG member now!
| | |
| --- | --- |
| | Member's Corner |



Mr. Haresh Mehta


Mr. Haresh Mehta


Haresh Mehta is Managing Director of SHAARANSH MEDIA AND ENTERTAINMENT PRIVATE LIMITED COMPANY, President of INDIA FINE ARTS COUNCIL,TRUSTEE OF AAGAZ CHARITABLE TRUST, EXECUTIVE MEMBER Of MUSICIANS FEDERATION OF INDIA,( MEMBER OF INTERNATIONAL FEDERATION OF MUSICIANS) EXECUTIVE MEMBER Of INDIA CHINA FILM SOCIETY



Mr. Haresh Tolani





Mr. Haresh Tolani

He is Real Estate Consultant

https://www.linkedin.com/in/haresh-tolani-3272ba3/

Connect with him at htolani@hotmail.com OR +91 9892273535

He Has

Property Consultancy business over South Mumbai.

He has been closely associated with Vithaldas Thackersey Charitable Trust & Gobinddham Majhand Darbar. He was Past President of "ROTARY CLUB OF BOMBAY CENTRAL"



Mr. Kashyap Gandhi





Mr. Kashyap Gandhi
Architect | Project Coordination | Real Estate | Sales Strategies
Connect with him at 9833502277 OR Kashyap.gandhi@gmail.com

He has 15 years of experience in all facets of Real Estate Industry from Designing includes architecture, interior designing, Sales & Marketing and Business Development. Expert level knowledge in real estate marketing, developing strategies and execution plans and understanding of contracts. Developing systems and processes for smooth operations of day to day activities and formalizing reporting structures. Hands-on experience in project coordination for various projects viz. Residential and Commercial projects.
| | |
| --- | --- |
| | Testimonials From Members |



Ms. Geeta Kalra





Ms. Geeta Kalra

Red Rabbit Global Holidays

Profitability in networking-IBG -a fine example. I joined IBG with some trepidation. But the last year here has found me enjoying the monthly event.my colleagues have made me the veritable numero uno travel supplier of the group, in spite of there being at least two more Travel suppliers in the group. The most important part of networking here is the after hours mixing with people and the trust built into relationships. Collaboration Is the name of the game and I couldn't be happier.



Ms. Rabia Patel





Ms. Rabia Patel


My association with IBG is since 2016 and first event I attended was a Startup event for women. I was impressed with the pattern of the events and the networking platform IBG provides.

Further with Vikash Mittersain's guidance I got an idea of creating my own group. I started GIANTS group of Mumbai ONE (a charitable organization) with purpose of doing social work and understanding of all causes which leads us to be good citizens of our country. We do events like Walk for a Cause which have social theme and I have got many many members from IBG Family. Vikash sir has been a great mentor for me and helped me to achieve my aim.

IBG is more of a family for me and their networking events help a lot in my professional and social life
| | |
| --- | --- |
| | Updates |

Additional New Benefits on being IBG member:
Members get to present their array of work and business at our Networking event.
Members get to unveil their expertise and company credentials once in our IBG Newsletter which is released in the first week of every month and read over by 1 Lac Business People.
Get added on IBG Whatsapp Group and interact with other IBG paid members.
Get to be a part of only paid members event where you will get badges according to your industry sector which makes easier to identify specific needs.
IBG is connected and in collaboration with several consulates. Thus the trade inquiries which are floated from their country is been passed on to our paid members. Also IBG paid members get to be part of such meetings held in turns.

For regular updates please connect with us on Facebook, click on. Also kindly revert back to us with your mobile numbers so that we can message you with our event details prior. Like our IBG start ups group on Facebook to receive regular updates.
| | |
| --- | --- |
| | Sponsorship / Advertising |

In case you would like to advertise in this news letter at nominal rates please write to us at

priya@ibg.org.in

IBG IBG Newsletter goes to around 100000 people To view sponsorship & advertising details and rates

click here

Kindly let us know if you too would like to sponsor a lucky draw prize of your Brand / Company / Any services such as Airline Tickets, 2 Night Hotel Stay or any Product/Service related to your Company at this event as soon as possible so that we can advertise & promote your Company Logo linked to your website, in our mailers. Our mailers go out to 1 Lakh people.

| | |
| --- | --- |
| | We Welcome Your Views |

We welcome views of Members to make this news bulletin more useful to IBG Members in particular and businesses at large. Your interest in India Business Group (IBG) is highly appreciated.
| | |
| --- | --- |
| | Subscribe |

| | |
| --- | --- |
| | Updates |

For regular updates please connect with us on Facebook

click here

Also kindly revert back to us with your mobile numbers so that we can message you with our event details prior.

| | |
| --- | --- |
| | Contact Us |

India Business Group

51-57, Maker Chambers 3,

Nariman Point,

Mumbai - 400021, India

Phone:

+91 22 67471646

Fax:

+91 22 67473821

Email: ibg@ibg.org.in
IBG Team