Networking
and Events
Members
Corner
Member Referral
Program
Write
To Us
Connect
With Us
| | |
| --- | --- |
| | From The President's Desk |
In line with IBG announcing intention to improve relations and contacts with government authorities, we have met Mayor of Mumbai Ms. Kishori Pednekar on 06/01/2020 at her office with 7 IBG members. As informed earlier, we are meeting at least one or two ministers, government secretaries, other dignitaries every week. The purpose is to build up a bank of contacts so members can take advantage of IBG connections in case of any need, and also have these direct interactions. Besides , we have last year had meetings with Governor and Ministers as below:

IBG Meeting with Governor of Maharashtra Hon. Shri Bhagat Singh Koshiyari, Meeting with Shri. Sudhir Mungantiwar - Ex-Minister of Finance & Planning, Forests, Govt of Maharashtra, Meeting with Ex Governor of Maharashtra Ch Vidyasagar Rao at Raj Bhavan, Interactive session with IBG Members and Mr. Subhash Desai, Member of Maharashtra Legislative Council

2020 will see an increased pace of governmental interactions.
| | |
| --- | --- |
| | GLIMPSES OF PAST |
1. IBG Potboiler Networking event at TOTE of Turf Mahalaxmi The Power Packed IBG Potboiler Networking Event
| | |
| --- | --- |
| | IBG rolling into Governmental Activities |
1. IBG Members Meeting with Mayor of Mumbai Hon. Smt. Kishori Pednekar.
2. IBG Members meeting with Dr. K.H. Govinda Raj, Principal Secretary (Textiles)
3. IBG members meeting with Dr. Sanjay Chahande, Secretary, Water Supply & Sanitation Dept.
| | |
| --- | --- |
| | Advertisements & Promotions |
| | |
| --- | --- |
| | PARTENRING EVENTS |
IBG as an outreach partner for
GLOBAL CONTENT BAZAR 2020
invites you to participate India's first and only B2B Content Market of the Media and Entertainment Industry now in its 3rd edition, to be held on
7-8 February 2020 at the World Trade Centre, Mumbai.
Registration is FREE. Please click on the below link
http://www.globalcontentbazar.com/Pre-Registration.html
For more details visit
www.globalcontentbazar.com.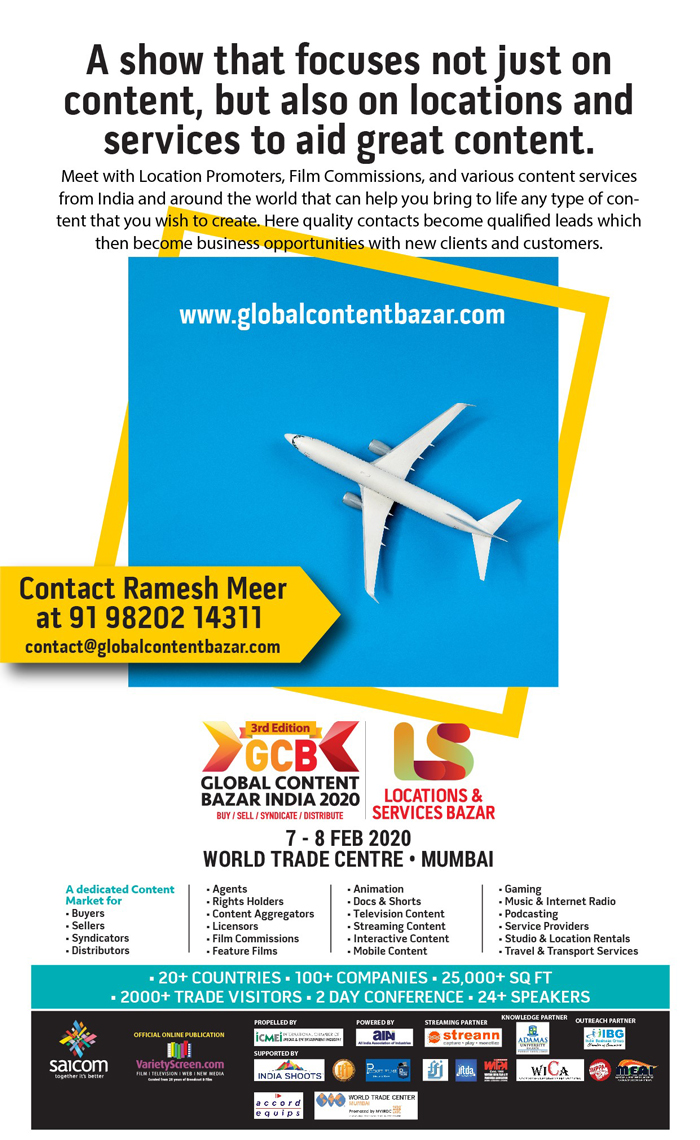 | | |
| --- | --- |
| | Member's Corner |



Ms. Rashida Kapadia
Owner Founder
Orchid Complete Makerovers
imagemakeoversbyorchid@gmail.com
rashida@imagemakeover.in
9221422785

Rashida Kapadiia is an expert personal and corporate image consultant. She is passionate about mentoring people to help them find their own individual style and through this, assist them to simplify their lives and give them the confidence to become successful in their professional as well as personal lives. She is committed to the science as well as the craft of showing people how to look great so they can feel great. As a fashion designer and stylist, she has designed western, Indian and bridal wear for women of all ages. She has trained and conducted workshops and seminars in leading multinational companies and corporate houses.
Her forte is one to one consultations and personal makeovers of over 500 clients who have evolved from ordinary to extraordinary. An enterprising leader, an avid reader, a passionate traveler, a dedicated teacher, an emphatic, warm personality, all these qualities have helped her gain the trust and affection of her varied clientele. In 2007, Rashida launched her own company Orchid Complete Makeovers with the simple credo that a powerful image could be created without having to relinquish personal style or comfort. Rashida believes in a complete, holistic transformation and hence, she has partnered with experts from related fields to provide the best services to her clients.






Ms. Richa Gupta
Ms. Richa Gupta
Founder at Idea Enrich
ideaenrich@gmail.com
9967604440

Designing Better Business

Clearly the markets today are challenging due to high competition around us. Its no more a luxury but a necessity to constantly innovate and reinvent your business model to sustain and evolve. Design thinking is a non-linear, iterative process which seeks to understand users, challenge assumptions, redefine problems and create innovative solutions to prototype and test.
It is most useful when you want to tackle problems that are ill-defined or unknown. Over recent decades, it has become crucial to develop and refine skills which allow us to understand and act on rapid changes in our environment and behavior. The world has become increasingly interconnected and complex, and design thinking offers a means to grapple with all this change in a more human-centric manner. We use design thinking to tackle ill-defined or unknown problems (otherwise known as wicked problems) because the process reframes these problems in human-centric ways, and allows designers to focus on what's most important for users. Design thinking offers us a means to think outside the box and also dig that bit deeper into problem solving. It helps designers carry out the right kind of research, create prototypes and test out products and services to uncover new ways to meet users' needs. We are a group of creative professionals providing best of our services to our clients helping them reach their maximum potential.

Who can hire us?
Potentially any industry can hire us as we look at solving problems from a creative end. During the tenure with the organisation we Study, Research and look at the best practices in the industry and then co-work with the organisation to come up with best solutions.




Ms. Rashmi Sarvaiya
Owner and Founder at "tinatangi"
Category- Mosaic Manufacturer
Been into existence since *2016.
Connect with her at chandni.sr2@gmail.com

Ms. Rashmi C. Sarvaiya is Certified Corporate Director, Fellow member of the Institute of Company Secretaries of India (ICSI) and holds Master degree in Commerce (M.Com.) and Bachelor degree of Law (LL.B.).

She is in the Company Secretarial field from past 10 years. Initially, she has served the industry for 5 years as Company Secretary and had also headed the Secretarial department. Thereafter, she laid her step in the arena of consultancy, specializing in development of Compliance framework, NSDL & CDSL Operations, Registrar & Transfer Agent Operations, Related Party
Transactions Audit, Secretarial compliances and other corporate legal matters. She is also associated with M/s. Aneja Associates, Internal Audit Firm leading audit and advisory in corporate compliance matters.

Her expertise included inter alia, handling public issue (IPO), private placement, ESOP, dealing with Companies Act, SEBI Regulations, Stock Exchanges compliances, Statutory Compliance framework, Corporate Governance & Risk Management, Due diligence, Corporate regulatory affairs, FEMA compliances, NBFC & HFC Compliances, Foreign Direct investment in India (FDI), External Commercial Borrowings, and Overseas investment. She has also dealt with overseas corporate laws viz Malaysia, Singapore, Netherlands, Germany, Kenya, and others.
| | |
| --- | --- |
| | IBG President Mr. Vikash Mittersain's Articles: |
| | |
| --- | --- |
| | IBG President Mr. Vikash Mittersain's Weekly Radio Talk by ALL India Radio for this month |

60. Mr. Pratap Dighavkar:
Below is the link of Mr. Vikash Mittersain's Weekly Radio Talk. In conversation Mr. Pratap Dighavkar, Inspector General of Police, Prevention of Crime Against Women & Children - Maharashtra State on FM Gold Mumbai 100.1Mhz broadcast on 20th December 2019 in the program "Chhoo lo Asmaan".
Click here
Become an IBG member now!
| | |
| --- | --- |
| | Testimonials From Members |
Mr. Vinod shah
CEO - Nidhi Impex
I Joined IBG one year back. It's a good platform to connect and network for business needs. We are Traders of steel. We were going through low phase in business as every business has its ups and downs. Our business needed improvisation. I approached Mr Vikash, President of IBG, he suggested to add a new product line. So we introduced cotton steel new product and we presented. Thereon we achieved an attractive contract of Rs 20 lacs from Indian Railways. And I would like to thank him.
Thus I like IBG as it is available for its members to help specially Mr. Vikash Mittersain. I would like to Thank him & his team.
Mr. Nimishh Dalal

We are IBG Member since October 2018 and we at Bhumee Exports are Exporters/Manufacturers and Suppliers of Suits, Blazers, Jackets, Waist Coats, 100%Khadi Nehru Jackets.
Recently we had an order of High quality Nehru jackets for one of the big corporate and we were undergoing a major problem regarding issuance of Purchase Order (PO).
We approached Mr. Vikash Mittersain, President of IBG on how to handle the matter. Vikash Sir advised to connect the right person as in the Director who is responsible for issuing the PO. We followed his advice and successfully got the Purchase Order next day. I would like To extend a big thank to Vikash Sir and IBG to give us a platform for networking and help grow business.
| | |
| --- | --- |
| | Updates |

Additional New Benefits on being IBG member:
Members get to present their array of work and business at our Networking event.
Members get to unveil their expertise and company credentials once in our IBG Newsletter which is released in the first week of every month and read over by 1 Lac Business People.
Get added on IBG Whatsapp Group and interact with other IBG paid members.
Get to be a part of only paid members event where you will get badges according to your industry sector which makes easier to identify specific needs.
IBG is connected and in collaboration with several consulates. Thus the trade inquiries which are floated from their country is been passed on to our paid members. Also IBG paid members get to be part of such meetings held in turns.

For regular updates please connect with us on Facebook, click on. Also kindly revert back to us with your mobile numbers so that we can message you with our event details prior. Like our IBG start ups group on Facebook to receive regular updates.
| | |
| --- | --- |
| | Sponsorship / Advertising |

In case you would like to advertise in this news letter at nominal rates please write to us at

priya@ibg.org.in

IBG IBG Newsletter goes to around 100000 people To view sponsorship & advertising details and rates

click here

Kindly let us know if you too would like to sponsor a lucky draw prize of your Brand / Company / Any services such as Airline Tickets, 2 Night Hotel Stay or any Product/Service related to your Company at this event as soon as possible so that we can advertise & promote your Company Logo linked to your website, in our mailers. Our mailers go out to 1 Lakh people.

| | |
| --- | --- |
| | We Welcome Your Views |

We welcome views of Members to make this news bulletin more useful to IBG Members in particular and businesses at large. Your interest in India Business Group (IBG) is highly appreciated.
| | |
| --- | --- |
| | Subscribe |

| | |
| --- | --- |
| | Updates |

For regular updates please connect with us on Facebook

click here

Also kindly revert back to us with your mobile numbers so that we can message you with our event details prior.

| | |
| --- | --- |
| | Contact Us |

India Business Group

51-57, Maker Chambers 3,

Nariman Point,

Mumbai - 400021, India

Phone:

+91 22 67471646

Fax:

+91 22 67473821

Email: ibg@ibg.org.in
IBG Team