Networking
and Events
Members
Corner
Member Referral
Program
Write
To Us
Connect
With Us
| | |
| --- | --- |
| | From The President's Desk |
Traditionally Indian women stayed home, were not educated by their parents, it was considered the girl child would grow up and be married off, and look after the kitchen and kids etc. Families would consider it a waste to spend money on girls, only the boys were considered worthy of being sent to school and college. The boys would take over the family businesses it was expected that they would "baapkanaamroshankarega types".

Thankfully this has all changed now. Most girls go to school, get to college, take jobs, and even start their own companies. We see such success stories about women making it big and even break the glass ceiling and head large companies, both in India as well as overseas. Women has proved equal or better than their men counterparts and excel at what they do.



The government of India is taking seriously the phrase 'educate the girl child" and has provided full support. There are several schemes including low cost loans for this matter. Even if the woman does not work formally, they are an asset to the household and run better families. They can educate their children better, look after the health of their families, etc.

There are so many instances now of successful women enterprises, like Kiran Mazumdar Shaw – Founder of Biocon Ltd., KalpanaSaroj of Kamani industries, Indu Jain – Chairperson of Bennet, Coleman, FalguniNayar – Founder of Nykaa, VandanaLuthra – Founder of VLCC, Richa Kar – Co-founder of Zivame, Shradha Sharma - Founder & CEO of YourStory, Suchi Mukherjee – Founder & CEO of Limeroad.

India is now more of a balanced society with women playing an equal role. There was a time when I used to say that full 50% of our human resources are being wasted with women out of the job market and unproductive to the economy. This is now in the past. Women empowerment is a recent phrase being mentioned time and again, and it's true.
| | |
| --- | --- |
| | GLIMPSES OF PAST |
1. IBG ENTERTAINMENT Potboiler on 19th February 2020 at The Park Hotel Juhu
We hosted a unique Pot Boiler specially for those in the Media and Entertainment Industry. Young film makers had to chance to interact and showcase their talents in front of Senior Industry Doyens.
We showcased two trailers of young upcoming artists. They evoked the curiosity of the crowd who asked for repeated encore. The trailers shown were:

1. Alia - By Colorify Productions
2. MahaPratishodh written & directed by Ramesh Meer

The event also witnessed a marvellous singing performance by Singer Santokh Singh, the famous voice behind the hit bollywood song RashkeQamar.
IBG Pot Boiler was a spectacular event with a crowd of over 130 leading lights of the media and entertainment industry.

We had famous celebrities like
1. Mr. Sunil Pal an Indian comedian is a famous national actor,voice actor and the winner of The Great Indian Laughter Challenge.
2. Mr. Ahsaan Qureshi Indian stand-up comedian. He is well known in India for his unique style of comedy and poetry. He is the 2005 runner-up of The Great Indian Laughter Challenge.
3. Mr. Arif Khan, is an Anil Kapoor look-alike artist. Arif has made an appearance on the reality show Super Dancer Chapter 3 with one of Anil Kapoor's chartbuster songs.
4. Ms. Urmila Sharma is a TV Actress who has featured in popular T.V shows namely Diya AurBaati Hum Show, KumkumBhagya, and PunarVivah, and has played the role of Dhanush's mother in film Raanjhanaa.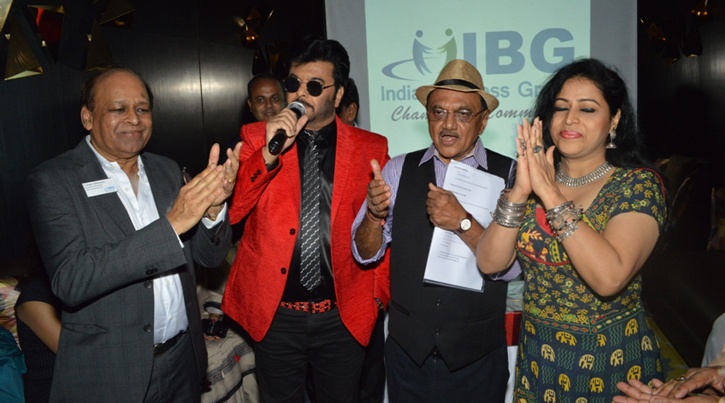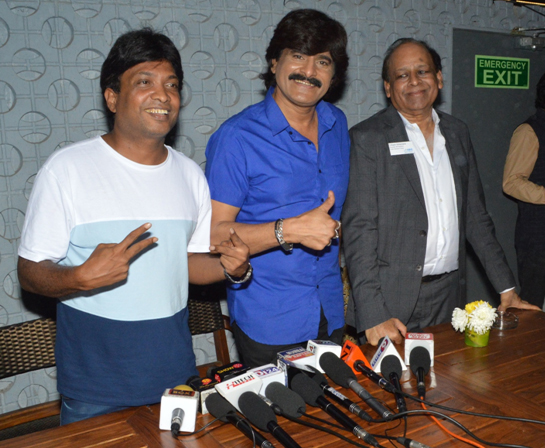 2. IBG Member Meet at IBG office
The meeting was a smashing success with the presence of 65 business promoters representing over 12 industry sectors. Every member gave a one minute elevator speech about their businesses. A total of 20 referrals were shared in the meeting. Mr. Business Guru - Vikash Mittersaingave valuable insights on current topics like Coronavirus and Situation of Stock Markets. Some testimonials were given by Ms. HiralSaimy, Mr. Vishwajeet Patki and Mr. Tejjraj Bafna.

Star Members of Month:
Mr. Pankaj Nahar – He referred 8 New Members
Mr. Dinesh Kochar – He referred 2 New Members
| | |
| --- | --- |
| | IBG rolling into Governmental Activities |
1. IBG members meeting Shri Satish Kumar Gupta, the Principal Chief Commissioner of Income Tax, Mumbai.
2. IBG Members Meeting with Ms. PankajaMunde, Politician from State of Maharashtra. She was Minister of Rural and Women, Child Development.
| | |
| --- | --- |
| | IBG Articles |
| | |
| --- | --- |
| | Vote of Thanks |
A big thanksto MrHarjeet Anand for arranging free tickets forRoad Safety World Series 2020 Australia VS Srilanka for our IBG members.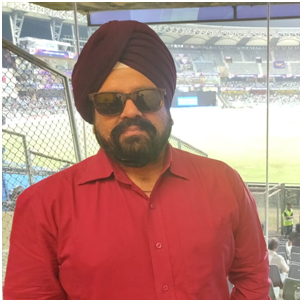 | | |
| --- | --- |
| | IBG President Mr. Vikash Mittersain's Articles: |
| | |
| --- | --- |
| | Member's Corner |



Ms. Aparna Khatri

e: khatriaparna@gmail.com

Aparna is a Chartered Accountant and Tax and Transfer Pricing Consultant by profession. She is a Registered Valuer (Asset Class - Securities or Financial Assets: Issuing authority - Insolvency and Bankruptcy Board of India). Aparna also holds a Certificate in Advanced Valuation from the New York University, Stern School of Business.

Her experience spans more than 2 decades with more than a decade in Big 4 Accounting Firms,

including EY and KPMG. She has handled Individual & Corporate Tax Advisory to Compliance assignments, including for Fortune 500 companies. She has also managed various Tax and Transfer Pricing Controversy / Litigation assignments and successfully assisted in representing clients before the Tax / Appellate Authorities.




Ms. Dhruti Dedhia
Mobil no: 9223248831
Email add: dhrutidedhia.dd@gmail.com
As a Spiritual Business Advisor

She have helped many businesses develop.Advised and helped small and medium enterprises avoid obstacles in their business.Helped professionals do better in their chosen profession and personal life. She is a trained numerologist, graphologist and spiritual advisor.




Mr. Gaurav Surana
Director - Rotech Smart Ventures LLP
gaurav@rotechsmart.in
9769821177

Gaurav Surana with zeal and passion of business is already running a successful company and now entered in new venture of Robotics and Stem to transform education of future youth India and also with his SmartGaon Non - Profit foundation helping villages to get transformed and convert into SmartGaon by improving lives of many.

His belief is if you cannot make difference in life of others, please do not expect your own life to have a difference.

Gaurav Surana is Director of ROTECH SMART VENTURES and the company is into:

Robotics and Stem Education for School and have own centres in Mumbai (Andheri, Vile Parle and Borivali) for private learning. They also conduct workshop for latest technology in Engineering Colleges all over India on topics like: IOT, Ethical Hacking, ML, AI and others.

Their Ask is to get connected with your support to:
Schools: IG, ICSC, IB in Mumbai (Principal and Trustee)
Engineering Colleges: Workshop Co-coordinators and Principal




Ms. Roop Lakhani
Consultant, Trainer, Healer & Coach
roop@tarotfuture.com
9821612031
www.RoopLakhani.co.in

She is an infinite being, professional name Roop Lakhani, birth name Rupa. She is a mystic science consultant, counsellor, intuitive healer, coach and a spiritual catalyst. She is passionate about transforming people's life through their mind. She decode the mental and emotional blocks that stops them for their peace and progress.




Mr.Yeshwant Shingwekar
Founder at Wealthcare Solutions
yeshwants@gmail.com / 9920039518

A MBA in marketing & Chartered Wealth Manager (CWM) with 29 years of experience in sales & marketing at senior level in various industries. Worked at senior level in Life-Insurance industry for 10 years and interacted with individuals in various parts of India for their insurance & financial needs, understood dearth of qualified and client-centric financial advisors in the market and hence decided to start a firm

'WEALTHCARE Solutions'

in November 2015 which helps individuals define their financial goals and help them achieve it through proper wealth management advice and hand holding throughout their financial journey.
In wealth management process helps clients design wealth plan through proper Cash-flow management, Insurance planning, Investment Planning, Tax Planning, Liability Management and Estate Planning. My USP is" I don't sell financial products but do proper wealth management by educating and hand holding the clients". In short span of time, streamlined wealth management of 225 families. Aim to streamline wealth management of 1k families by 2022.

To create awareness, conduct "Investor Awareness Program" in various organizations covering various aspects of wealth management.
| | |
| --- | --- |
| | IBG President Mr. Vikash Mittersain's Weekly Radio Talk by ALL India Radio for this month |

63. Mr. DharmendraRai:
Below is the link of Mr. Vikash Mittersain's Weekly Radio Talk. In conversation Mr. DharmendraRai, Mumbai's First Mind Map Traineron FM Gold Mumbai 100.1Mhz broadcast on7th February 2020 in the program "Chhoo lo Asmaan".
Click here

64. Mr. Munaf Kapadia:
Below is the link of Mr. Vikash Mittersain's Weekly Radio Talk. In conversation Mr. Munaf Kapadia, Founder & Chief Eating Officer at The Bohri Kitchen on FM Gold Mumbai 100.1Mhz broadcast on14th February 2020 in the program "Chhoo lo Asmaan".
Click here

65. Ms. Madhura Samarth:
Below is the link of Mr. Vikash Mittersain's Weekly Radio Talk. In conversation Ms.Madhura Samarth, Co-Founder, Ripple Animation on FM Gold Mumbai 100.1Mhz broadcast on21st February 2020 in the program "Chhoo lo Asmaan".
Click here

66. Mrs. KaminiKaushal:
Below is the link of Mr. Vikash Mittersain's Weekly Radio Talk. In Mrs.KaminiKaushal, Legendary Hindi Film and Television Actress, she is doing a movie with Amir Khan.Broadcaston FM Gold Mumbai 100.1Mhz on25th February 2020 in the program "Dear Zindagi".
Click here
Become an IBG member now!
| | |
| --- | --- |
| | Testimonials From Members |
Mr. Vishwajeet Patki

Success story of Mr. Vishwajeet Patki and Mr. Prasad Patki.One conversation between the two in the last meeting resulted in a spot transaction of over Rs.10 lakhs. Kudos to both of you for your quick decision making ability and business networking skills. All Thanks to IBG Platform.
| | |
| --- | --- |
| | Updates |

Additional New Benefits on being IBG member:
Members get to present their array of work and business at our Networking event.
Members get to unveil their expertise and company credentials once in our IBG Newsletter which is released in the first week of every month and read over by 1 Lac Business People.
Get added on IBG Whatsapp Group and interact with other IBG paid members.
Get to be a part of only paid members event where you will get badges according to your industry sector which makes easier to identify specific needs.
IBG is connected and in collaboration with several consulates. Thus the trade inquiries which are floated from their country is been passed on to our paid members. Also IBG paid members get to be part of such meetings held in turns.

For regular updates please connect with us on Facebook, click on. Also kindly revert back to us with your mobile numbers so that we can message you with our event details prior. Like our IBG start ups group on Facebook to receive regular updates.
| | |
| --- | --- |
| | Sponsorship / Advertising |

In case you would like to advertise in this news letter at nominal rates please write to us at

priya@ibg.org.in

IBG IBG Newsletter goes to around 100000 people To view sponsorship & advertising details and rates

click here

Kindly let us know if you too would like to sponsor a lucky draw prize of your Brand / Company / Any services such as Airline Tickets, 2 Night Hotel Stay or any Product/Service related to your Company at this event as soon as possible so that we can advertise & promote your Company Logo linked to your website, in our mailers. Our mailers go out to 1 Lakh people.

| | |
| --- | --- |
| | We Welcome Your Views |

We welcome views of Members to make this news bulletin more useful to IBG Members in particular and businesses at large. Your interest in India Business Group (IBG) is highly appreciated.
| | |
| --- | --- |
| | Subscribe |

| | |
| --- | --- |
| | Updates |

For regular updates please connect with us on Facebook

click here

Also kindly revert back to us with your mobile numbers so that we can message you with our event details prior.

| | |
| --- | --- |
| | Contact Us |

India Business Group

51-57, Maker Chambers 3,

Nariman Point,

Mumbai - 400021, India

Phone:

+91 22 67471646

Fax:

+91 22 67473821

Email: ibg@ibg.org.in
IBG Team